Testimonials
What makes us different makes us better
You and the Carney team are a pleasure to work with, very knowledgeable and hard working. Everyone one on the Carney team with whom we interact is professional and just very nice.
Our work with Israr Alam and his team at Carney Technologies Services aimed to increase our numerous keywords on the first page of the various important web search engines. We were thrilled when Israr and his team is FastTrack implementation program not only got us on page one of Google, Bing and Yahoo in under 6 months but in many cases in the top three positions. That was well beyond our expectations in terms of added traffic and the speed with which we accomplished our goal. What we appreciated most about working with Israr and his team was their flexibility to quickly alter approaches as the web environment changed, to keep everyone happy, and deliver the expected results and then some.
Working with Israr, Sarah and the team was a wonderful experience. They understood the details of the project well and facilitated diligently when required. Although there were many changes and adjustments we requested during development, Carney was always there to step up promptly and was most professional. I would highly recommend using Carney Technologies for your website and technology needs.
I have worked with Carney Technologies for over two years now and I am nothing but happy with their service. What I love is that each month they send me a report of exactly what they did that month, including links to the articles they've written. Such candour is unusual in the SEO world and honestly, it's a breath of fresh air. Furthermore, I love that I can speak to them at any time on Skype. Carney's results have been nothing but spectacular too. I've used them for over 15 companies and each company had resulted in the top 5 after three months of working with Carney.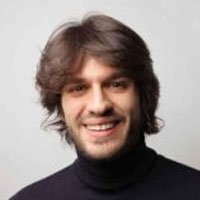 Design – out of this world!
It was great the way your team worked closely with me, taking me through the process one step at a time. I am no expert when it comes to website design, but I knew what I was looking for, so to check its development online was great. Everyone who has seen the websites have said how great they are. Thank you very much for making my website great.
Hello, I am a client and a satisfied one.
Very professional company with an intention to provide the best solutions and developing it to the latest trends. The Hierarchy is loaded with technical experts along with pretty experienced think tanks.
Happy that we could work together!!
Azad Group Fraternity
I have a web site Lucky7Trucks.com. Carney Tech has been in charge of development and optimization. They are a very professional organization and highly diversified. Israr stays in constant contact with me and they all react in a very timely manner. The charges for their services are very reasonable when compared to the same services from suppliers in my area. They have a tremendous amount of Marketing Experience and are always suggesting strategies to move the needle upwards. I have nothing but but positive comments to to share regarding Carney Technology Services. They will continue to be on the cutting edge of technology for years to come.
This is the team that you can trust them. I am working with them and I have peace of mind.
Start Working With Carney
Get started with us! Promote your brand from scratch and be ready to reach beyond the horizon. Create your brand presence with only top marketing strategies.