Advance your jewelry SEO by following these strategies. Employing them correctly will help you expand your business to the next level and gain all the benefits you have been seeking. If you are still not confident with these above strategies, it is always better to hire a company that offers top-notch jewellery SEO Services.
Opened a new jewellery business? Well, of course, that is not an easy task, but have you ever thought of the promotion and marketing part? Don't worry, having a basic knowledge of SEO is enough and for the additional part, this blog will help you with that.
When it comes to the importance of Jewellery SEO– SEO methods may assist the jewellery sector just as much as any other industry. If you know how to utilize SEO correctly, you can significantly expand your business.
Isn't that interesting? Let's get some more insight into it.
Strategies Used in Jewelry SEO
Simply said, using SEO tactics is a must for overall success. The SEO benefits for your jewellery business are extensive, and it will elevate your business in significant ways that will impact your outcomes for the upcoming years. But, to fully comprehend the magnitude of SEO's good influence, you need to implement these five strategies as effectively as you can and with a thorough analysis.
Keywords for Jewelry
Keyword research is an essential component of SEO. You must pick keywords that are relevant to your business while also being widely searched for. If you employ the incorrect terms, you will appear in extraneous searches.
The keywords that have the highest number of monthly searches include,
Rings – 673,000 monthly searches
Diamond, wedding rings, and jewelry – Between 368,000 to 301,000 monthly searches
Engagement rings – 823,000 monthly searches
The above valuations are an estimate, chances are that it is more than the aforementioned numbers.
The best SEO strategy for any jewellery business is to incorporate these key terms or related versions and variations of them on your advertisements and websites. As a business person, you surely know that these jewellery items are in demand and potential customers are continuously looking for them. Hence, it is necessary you insert them into your content to gain a higher ranking on the SERPs.
Creating a jewellery social media campaign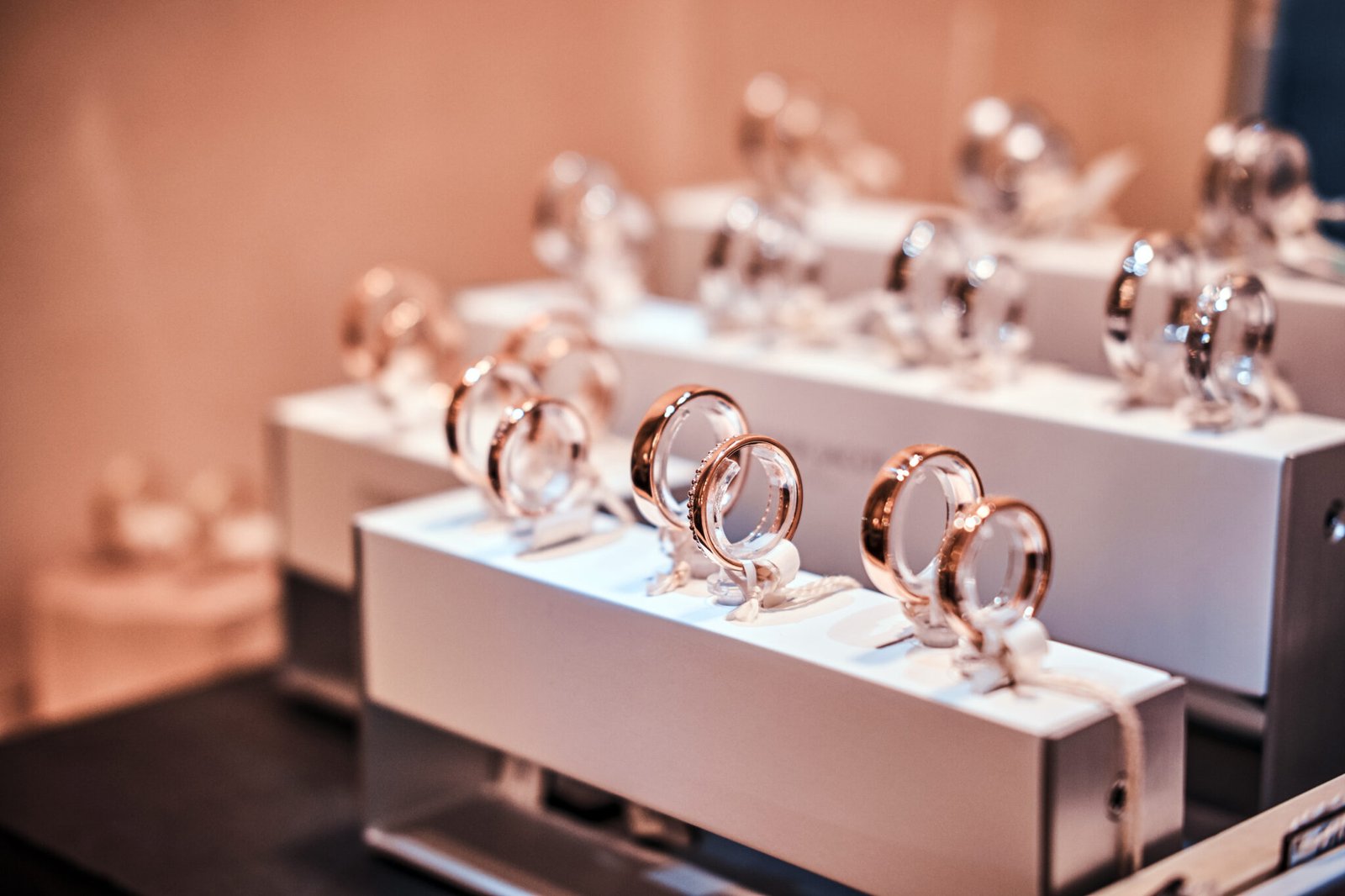 Social networking is an excellent tool for reaching both existing and prospective clients when it comes to SEO for jewelers. One of the best SEO methods for the jewellery sector is to create jewellery social media campaigns. The primary step is to identify your target audience. This may be tough because you cater to a wide range of customers as a jeweller.
You can attract young couples, young males, older couples, and a wide range of other individuals. Because it might be challenging to design a single social media campaign that targets all of these segments, you can establish separate efforts for each.
E-Commerce marketing
Jewellery business marketing must capitalize on recent e-commerce trends. Nowadays, as a greater number of people purchase online, e-commerce is growing in popularity. Just in the United States, in the year 2020, e-commerce grew up to 44%.
An upgraded website is one strategy to boost your company's e-commerce. Make certain that your online presence is up-to-date and user-friendly. Customers will not shop on your website if it is difficult to use or takes too long to load. Keeping your website easy to browse is one method to make it more user-friendly.
E-commerce highly correlates to user experience, which is obviously an extremely important factor in SEO. Do you know that search engines evaluate user experience to understand if the website is trustworthy or not? Apart from page speed and smooth navigation, another factor that gives an additional boost to the user interface is mobile compatibility.
As maximum searches are conducted via smartphones or mobile devices, the mobile-friendliness feature of the website is considered one of the most important factors for a flawless user experience.
Content creation
Another key aspect of SEO for jeweler businesses is content production. The material you develop represents your brand and communicates its essence to your target audience. We already discovered the most popular jewellery keywords. You may now use those in your content production. Incorporate these keywords in the content you write as a top SEO technique for the jewellery business. You should aim to combine these keywords in novel ways in your article.
When you want to create good, informative, and relevant content, you have to do it by keeping in mind that you are going to provide answers to your potential customers for the questions they search for.
Off-Page SEO
Following the creation of content for your jewellery business, the following step is to advertise it. Off-page SEO refers to the behind-the-scenes efforts of a website to boost SERP ranking. Link building is a vital element when it comes to off-page SEO. It is the process of obtaining connections to your website from other websites. These are known as backlinks.
Search engines consider backlinks to your website to be more reliable. It demonstrates that your site's content is well-liked and trustworthy. Off-page SEO for Jewelry Shop also includes guest blogging and social media sharing. You may draw readers back to your website by writing guest blog entries to be featured on related web pages.
Using these top SEO methods for the jewelry sector will help your firm considerably. Following these tactics will improve the performance of the website for your business, resulting in more visits and customers. However, if you are still confused about how to begin, Carney Technologies Services can help you with that. Our unique jewellery website SEO services can actually advance your SEO game leading to your desired path of success.